The Best Local Moving Company in Scottsdale Says You Don't HAVE to take EVERYTHING–Lifetime Moving & Storage, which is recognized by many as the best local moving company in Scottsdale, is conscious of the fact that moving can be a stressful experience for many people. There is a significant amount of work to be done in preparation, including packing boxes, requesting assistance, and, of course, the activity that causes many people to wince, which is carrying those large and heavy goods.
On the day of the move, there may be a way to avoid having to manually handle some of the larger items. This article will discuss some of the most common items that the majority of people leave behind when they sell their houses, according to the best Scottsdale local moving company.
Each and every kitchen needs a refrigerator, but without the assistance of a Scottsdale moving and storage company, it may be difficult, uncomfortable, and even impossible to relocate one of these appliances.
Untrained movers run the danger of injuring themselves, causing damage to the floors, or even destroying the appliance itself when they attempt to move this enormous object. Due to the fact that refrigerators come in a number of shapes and sizes, it's possible that the one that works perfectly in your current home won't be a good fit in the new one.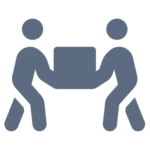 The best Scottsdale local moving company recommends having a conversation with the people who are interested in purchasing your current home to see if you can reach an agreement with them to buy your current refrigerator.
This will eliminate the risk of any accidents or damages occurring while attempting to move the refrigerator. On the other hand, you need to have a conversation like this with the people who now own the property that you are considering purchasing as your new home. Because of this, no one will need to move a refrigerator, and the moving day will find each new homeowner with a refrigerator already set up in their new house.
In addition to being cumbersome and challenging to move, washing machines and dryers are typically stored in spaces that are somewhat constrained. It is common practice to entrust the relocation of large appliances like washers and dryers to a reliable local moving company in Scottsdale.
When it comes time to sell your current home, the price of these things can also come up for discussion. If the buyers are prepared to make the purchase, then the purchasers won't have to deal with the inconvenience of moving the units and disconnecting the pipes and vents.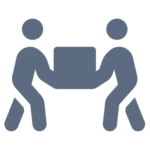 You probably already know this if you own a pool table because it was initially delivered to you in a number of separate sections and smaller boxes. After it is finished, it is quite difficult to deconstruct it and move it to an other location, since this would require a lot of work.
Because of its massive size, a table is extremely difficult to transfer in its whole if it has to be moved at all. Check to see if you can work out a deal to allow the new homeowners to keep the table and utilize it if they express interest in doing so; if so, you may want to consider leaving it behind for them. Because removing the table is not an easy task, you need to contact the best local moving company in Scottsdale in order to do the task.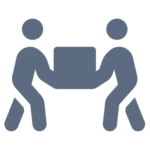 Lifetime is proud to be the best local moving company in Scottsdale. We service moves throughout all of Arizona. From apartments to condos, large homes to office buildings; each relocation is unique, and we specialize in every type of local move. Our certified moving consultants will walk you through the moving process every step of the way to help plan your move.
We are your TRUSTED movers in the Phoenix area and are ready to help!