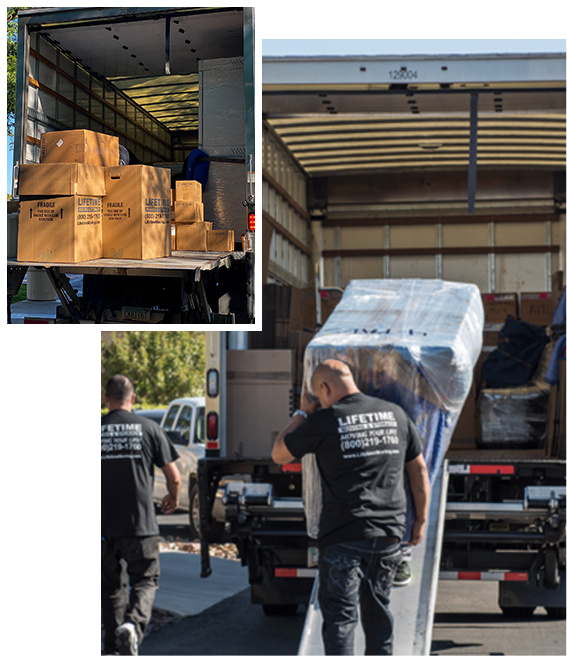 Local moving company in Scottsdale and throughout Arizona.
Moving is one of those chores that many Scottsdale residents dread. There is a ton of preparation work that needs to be done, including heavy lifting, packing, cleaning, and other chores. Whether you are moving your family and all of your belongings or your business, it is advisable to consider working with a reputable local moving company in Scottsdale. And no matter how big or small your move is, Lifetime Moving & Storage will be there to support you.
A Trusted Scottsdale Local Moving Company
Lifetime Moving & Storage has over 40 years of experience as one of the most dependable moving companies in Scottsdale and all of Arizona. For each of our valued clients, our team of movers takes great pride in providing the best moves possible. The dedicated team at Lifetime Moving & Storage will take all necessary precautions to guarantee that your possessions are moved quickly and safely.
To reduce the possibility of any damages or injuries during your move, we pay close attention to every detail. Many of our esteemed clients think of us as Scottsdale's best moving and storage company because our skilled movers pay close attention to every aspect of the moving process.
Preparation is Crucial for Scottsdale Local Movers
Before the actual move, our licensed moving consultants in Scottsdale will meet with you to go over each step of the procedure. We'll meet with you first, then come back on moving day to do all the labor-intensive work. To assist you in packing your belongings, securely load them onto our moving trucks, and transport them to the new location where they can be unloaded, our moving team will be fully prepared.
All of our moving tasks are carried out in a secure, competent, and quick manner. Please let us know if you have any worries or queries about the moving process because we want everything about your move to go as smoothly as possible. During every move, we keep in touch with our clients frequently, as any reputable local moving company in Scottsdale ought to.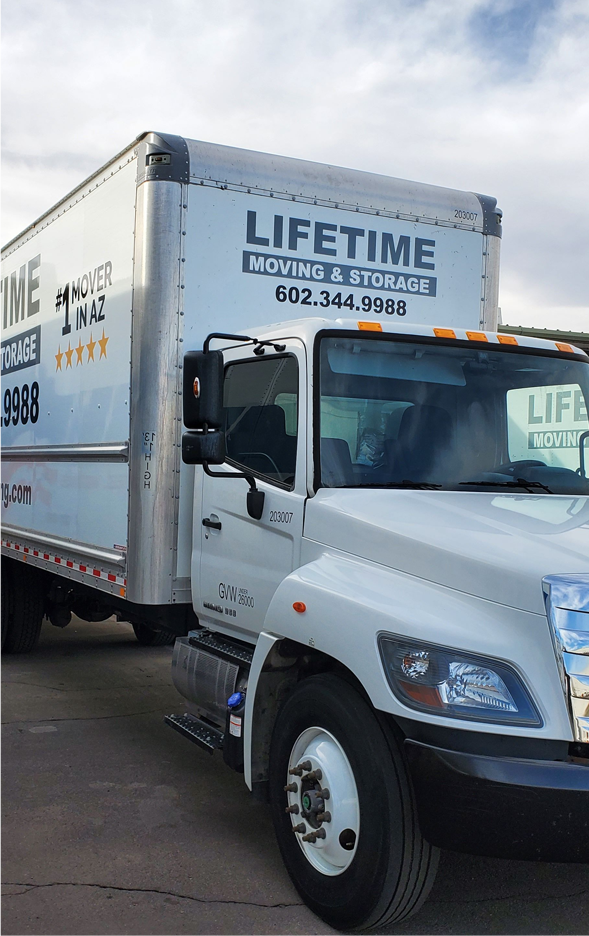 Storage Options for Your Scottsdale Move
At Lifetime Moving & Storage, we know that there are times where you need to store items while you get settled in your new home. Or there may be a scenario where you have moved out of your current home, but the purchase of your new home isn't quite finalized yet. In both of these instances, you'll need the help of a reliable Scottsdale moving and storage company. 
Lifetime can relocate all your belongings to our temperature-controlled storage facility while you finalize the details of your new home. We offer FREE storage for our clients to help lighten the burden of this transition period. Ask one of our moving professionals for more details about our storage options in Scottsdale.  
Contact One of the Best Scottsdale Moving and Storage Companies Today
When you are ready for your next move, contact the pros at Lifetime Moving & Storage. We will do the heavy lifting and help remove some of the added stress of moving day. Contact us today at (602) 344-9988.