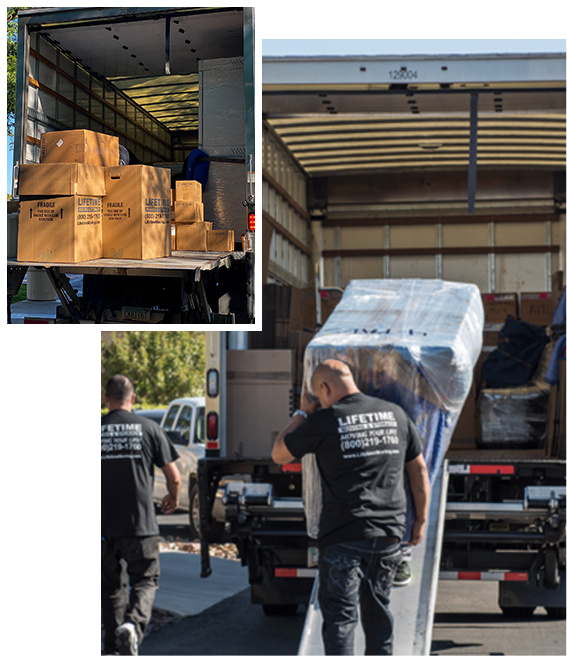 Local moving throughout Arizona.
Moving is one of those tasks that makes many people in Scottsdale cringe. There's extensive preparation, heavy lifting, packing, cleaning, and countless other items that need to be done before the big move. Whether you are moving your family and all your belongings or relocating your place of business, it is wise to consider hiring a professional local moving company in Scottsdale. And for all moves, big and small, Lifetime Moving & Storage will be there to provide the assistance you need. 
A Trusted Scottsdale Local Moving Company
As one of the most reliable moving companies in Scottsdale and throughout Arizona, Lifetime Moving & Storage has been providing quality moving services for over 40 years. Our team of moving professionals takes immense pride in delivering the highest quality moves for each of our valued clients. The hard-working staff at Lifetime Moving & Storage will take all the necessary precautions to ensure your belongings are moved safely and efficiently.  
We focus on all the details to limit the risk of any damages or injuries during your move. Our professional movers pay close to attention to every detail, which is why many of our valued customers consider us the best moving and storage company in Scottsdale. 
Preparation is Crucial for Scottsdale Local Movers
Our certified moving consultants in Scottsdale will meet with you before moving day to discuss each step of the moving process. After meeting with you, we'll be back on moving day to do all the heavy lifting. Our moving team will be fully equipped to help pack your items, safely load them onto our moving trucks, transport them to the new location where they can be unloaded. 
All of our moving tasks are done in a safe, professional, and efficient manner. We want every aspect of your move to go as smoothly as possible, so please let us know of any concerns or questions you might have about the moving process. We communicate regularly with our clients during each move, just as a reliable Scottsdale local moving company should.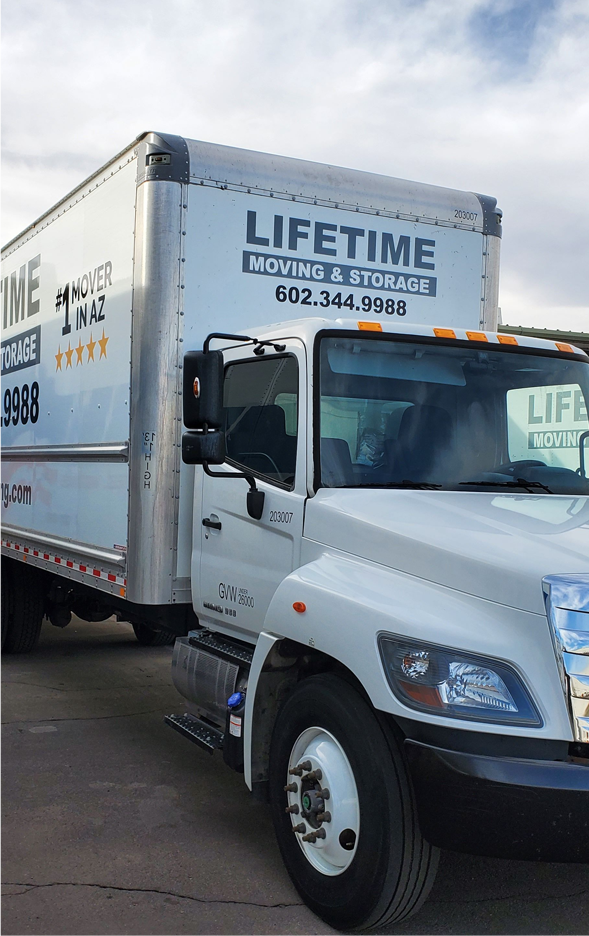 Storage Options for Your Scottsdale Move
At Lifetime Moving & Storage, we know that there are times where you need to store items while you get settled in your new home. Or there may be a scenario where you have moved out of your current home, but the purchase of your new home isn't quite finalized yet. In both of these instances, you'll need the help of a reliable Scottsdale moving and storage company. 
Lifetime can relocate all your belongings to our temperature-controlled storage facility while you finalize the details of your new home. We offer FREE storage for our clients to help lighten the burden of this transition period. Ask one of our moving professionals for more details about our storage options in Scottsdale.  
Contact One of the Best Scottsdale Moving and Storage Companies Today
When you are ready for your next move, contact the pros at Lifetime Moving & Storage. We will do the heavy lifting and help remove some of the added stress of moving day. Contact us today at (602) 344-9988.