Christmas Décor Packing Tips from Your Scottsdale Local Moving Company — One of the worst parts about planning your Scottsdale move is packing up your breakable and valuable items. A lot of Christmas decorations fall under this category. Many ornaments are made from glass, and outdoor decorations have lights or small pieces that can break during the moving process.
Our Scottsdale local moving company suggests taking extra time and care when packing your holiday items. Wrap them in a protective layer, and don't place them with heavy items that can cause them to break.
At Lifetime Moving, a trusted moving company in the Scottsdale area, we want to ensure all of your items safely arrive at your new home. To help, we've compiled some tips on how to pack and move your Christmas decorations properly.
Moving is always easier with fewer items. If you have holiday decorations you no longer use, you should get rid of them before your moving day. Old lawn decorations that don't light up, ornaments that haven't hung on the tree in years, and broken wreaths can probably be thrown away. If you have decorations that still work, but you just don't use, consider donating or selling them.
A Scottsdale long distance moving company suggests picking up proper moving materials when planning a move. Don't wait until the last minute or you will be left scrambling to pack up your items. Suggested moving supplies include:
Different sized moving boxes
Bubble wrap
Paper padding or moving blankets
A dish packing kit (this works perfectly for ornaments)
Marker
Packing tape
While this step isn't necessary, it will make the unpacking process easier. Only pack items that do together; for example, don't place your Christmas lights in the box that is filled with ornaments. This is how things get lost, and unpacking can become frustrating.
Professional movers suggest using cardboard boxes instead of plastic totes to move your decorations. While plastic tins are great for storage, they are less than ideal for moving, since they are not perfectly square. Due to their shape, storage tins are more likely to get jostled during the move, and valuable items are more likely to break against plastic than cardboard.
It might sound weird to fill moving boxes to the top, especially with fragile items but, the fuller the box is, the less wiggle room the items have. Carefully pack as many items as you can in a box; fill it with bubble wrap or packing paper if you are left with extra space. These will keep items from sliding around and breaking.
Labeling is an important step of the moving process. On each box, write its contents and how many items are packed in there. You should also write which room the box belongs in and label if it contains fragile items.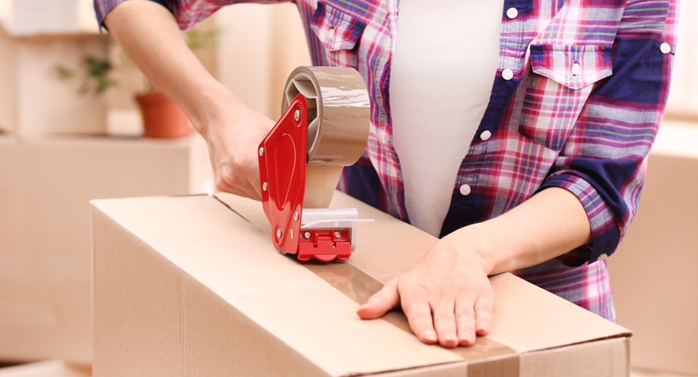 Our Scottsdale local moving company knows that packing all of your Christmas decorations can be overwhelming. So we've compiled some tips on the best way to pack each item.
Christmas Tree
The best way to move your Christmas tree is to put it back in its original box if you still have it and it's still in good condition. If the original box is not an option, you can purchase a new one from a local hardware store.
Ornaments 
Professional movers suggest wrapping fragile ornaments in bubble wrap and then placing them in a divided box, like a dish packing kit. Non-fragile ornaments can be stored together in Ziploc bags and packed away.
Garland and Lights
The easiest way is to roll your lights around a storage wheel if you have one; if not, fold the lights up and secure them together, so they don't get tangled or come undone. Folding and securing the garland is also the best way to pack it.
Outside Decorations
If you have inflatable outdoor decorations, it's best to pack them away in a box. For bigger items, our Scottsdale local moving company suggests wrapping and securing them in moving blankets. Pack stakes and other securing items in a Ziploc bag, so you don't lose them.
Wreaths
The best way to pack a wreath is to place it in a plastic wreath container. If you do not have one, you can simply wrap it in bubble wrap and place it in a cardboard box.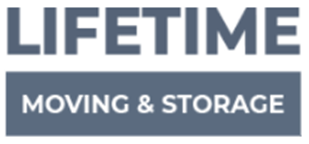 Lifetime is proud to be the best local moving company in Scottsdale. We service moves throughout all of Arizona. From apartments to condos, large homes to office buildings; each relocation is unique, and we specialize in every type of local move. Our certified moving consultants will walk you through the moving process every step of the way to help plan your move.
We are your TRUSTED movers in the Phoenix area and are ready to help!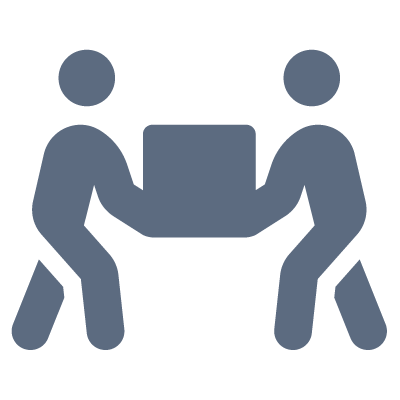 Lifetime Moving & Storage strives to be the best long distance and local moving company in Scottsdale. We offer both moving assistance and storage services. Call us at (800) 219-1760. Or contact us online to talk to one of our moving professionals. We are the best moving and storage company in Scottsdale, catering to the needs of any local customer in the area.