So it's time to prepare for moving day, and you need the assistance of a local moving company in Scottsdale; so who can your trust? Well, there are numerous things that make up a reliable moving company, and our team at Lifetime Moving & Storage checks all of the boxes. Let's review some of the things that you should be looking for in a Scottsdale local moving company and how Lifetime Moving & Storage can provide those for you.
Locally Owned and Operated
When you work with a company that is fully invested in your local community, it immediately instills a sense of trust. Lifetime Moving & Storage is locally owned and operated and has provided premium moving solutions for our clients in Phoenix, Scottsdale, and throughout Arizona for more than 40 years. We offer fair and honest prices to our valued customers while taking the utmost care of all your belongings during the moving process. Our team is proud to be part of this community and strives daily to be the best local moving company in Scottsdale through quality work and unmatched customer service.

Storage Options
We know that the process of buying and selling a home at the same time can be rather stressful. You may be all set to move out in June, but your new home won't be ready until August. So, what do you do with all your furniture, clothes, beds, etc.? You have nothing to worry about when you work with a trusted Scottsdale moving and storage company like us.
Lifetime Moving & Storage offers free storage for up to 60 days with each move. Our storage facility is under full surveillance 24 hours a day so that your contents are secure. We also offer climate-controlled facilities that will ensure your belongings are kept at a safe temperature. These benefits truly make us one of the premier Scottsdale moving and storage companies.

Long Distance Moves
One thing that sets our company apart from the competition is that we are not just a local moving service; we are also a Scottsdale long distance moving company. There are not too many moving companies that can accommodate a move to any state (including Alaska and Hawaii), but we can! Our team consists of over 200 agents nationwide, so we truly have the ability to get you anywhere in the United States safely and efficiently.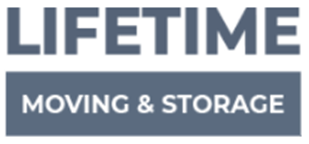 If you need assistance with your next big move, contact the professionals at Lifetime Moving & Storage, a premier Scottsdale long distance moving and storage company. To get started, contact us online or give us a call at (800) 219-1760, and one of our moving professionals will be glad to assist you.
We look forward to helping you with all your moving and storage needs.